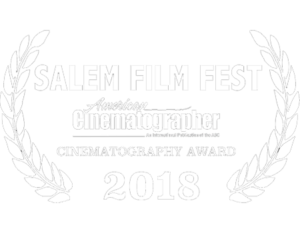 "This contemplative and richly visualized astronomy doc combines incredible landscapes with celestial perspectives that encourage the audience to ponder its place amid the grand shrine of the cosmos. Adjectives like "breathtaking" and "stunning" are often overused to the point of cliché, but they certainly describe the poetic visuals in Cielo. The masterful use of time-lapse photography, a painterly application of natural light and an extraordinary sense of composition produce memorable imagery that is truly mesmerizing and well deserving of this year's cinematography prize."
- American Cinematographer
"A profound, moving film, wonderfully realized in every sense– especially the cinematography, the editing and the direction. A sensorial experience by any definition."
– Carlos Nuñez, Founder, Artistic Director SANFIC
"Using the night sky above Chile's Atacama Desert as backdrop, and metaphor, this sublimely visual tone poem combines Romanticism, folk tales, and hard science making all seem equally valid. A beautifully filmed existential meditation on what exists above us, its larger theme, patiently played out scene by heavenly scene, is what exists within us."
- Jim Herrington, Jury Member, Banff Mountain Film Festival 2018
"There are many reasons this film stood out to our selectors, our jurors and our audience. Beyond its mesmerizing visual beauty, Cielo has a unique voice of its own. Its pacing seductively draws you in, calling on us to question and ponder our connection to the universe. An assortment of individuals across the social spectrum share their thoughts, feelings and beliefs, the beauty and vastness of space and the stars binding them and the audience together. One audience member sought us out to let us know it was the most amazing film they had ever seen, a comment shared by many who saw Cielo."
- J'aimee Skippon-Volke, BBFF's Festival Director
American Cinematographer Award 2018, Salem Film Fest, USA
Premio Kinêma 2018, SANFIC, Chile
Best Cinematography 2018, Byron Bay International Film Festival, Australia
Creative Excellence Award 2018, Banff Mountain Film Festival, Canada
Audience Award 2019, Best Full-Length Film, Trento Film Festival, Italy
Best Director 2019, Patagonia Eco Film Fest, Argentina
Best Cinematography 2019, BBK Mendi Film Bilbao, Spain
Four Prix Iris nominations at the 21st Quebec Cinema Awards in 2019:
Best Documentary Film; Best Cinematography; Best Sound; Most Successful Film outside Québec